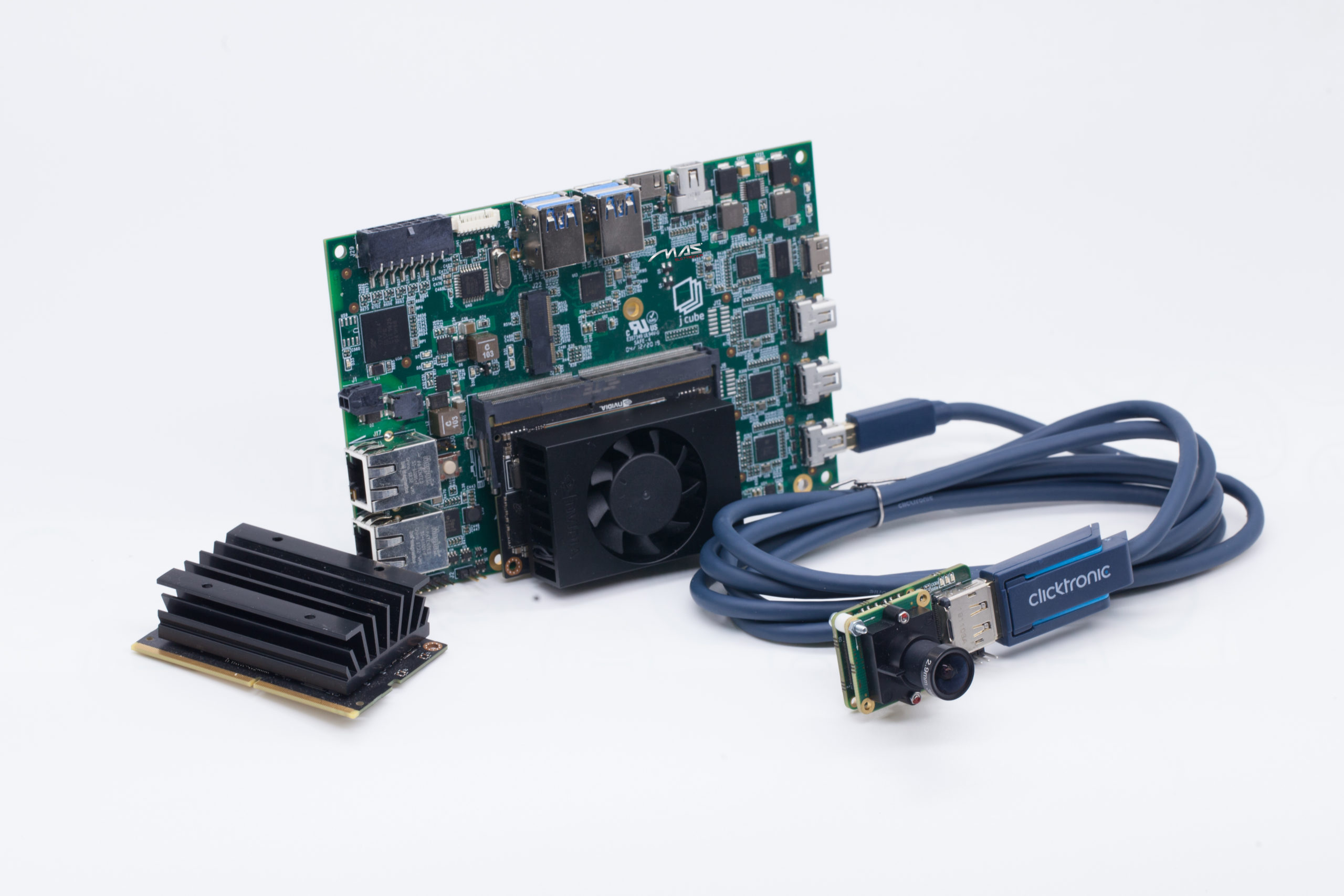 It is important to believe in the benefits that advanced Artificial Intelligence (AI) brings to our lives, to the very evolution of society and the economy, which is why we are proud to announce Nvidia SBC Lightfront.
It is a compact board that offers all the main PC interfaces directly on the board. The future of the industrial, medical and automotive sectors.
Nvidia SBC: Advanced Artificial Intelligence
Nvidia SBC Lightfront, in fact, is able to increase any product capabilities, adding advanced Artificial Intelligence to the pre-existing features.
Thanks to Nvidia SBC, Artificial Intelligence opens up to applications for embedded systems and IOT, such as in the case of entry-level network video recorders, home robots and intelligent portals able of performing comprehensive analyses.
Furthermore, the exceptional performances of the Jetson platform are able to increase the volumes of processing in real time, like never before, and to accelerate the research, development and distribution of AI solutions.
Technical features:
384-core Volta GPU with 48 Tensor Cores
up to 6 cameras on 24 virtual channels
NVDIA JETSON NANO and XAVIER NX technology
4xCortex A57 at 1.43Ghz
Maxwell GPU 128-core at 921Mhz
3 video inputs up to 4K UHD @ 38fps
Ethernet: 2x Gigabit
Video output: 1 x HDMI
Examples of Artificial Intelligence
Artificial intelligence, on which Nvidia SBC Lightfront is based, is a strategic technology that is rapidly developing and spreading around the world.
It can improve healthcare, reduce energy consumption, make cars safer and enable farmers to use water and natural resources more efficiently.
Artificial Intelligence can be used to predict climate and environmental changes, help manage financial risks and reduce production waste in factories. It can also make online transactions and fraud checking safer.
Nvidia SBC: applications
How can Nvidia SBC Lightfront be used?
Transports
We can find real life examples of Artificial Intelligence in the transport sector, where recent studies establish that 95% of road accidents are caused by human errors. Self-driving cars would radically reduce the total accident rate by nearly 90%. Furthermore, the intelligent sensors will be able to process the fastest and most convenient routes in real time, reducing waiting times in traffic, good for workers and commuters.
Medicine
In the medical field, particularly in the diagnostic one, advanced Artificial Intelligence is able to analyse and compare clinical histories and pathological cases, in order to identify details and solutions that often escape the human eye.
With a series of control microchips applied to a patient and connected to a computer, you can monitor vital parameters and can predict possible pathologies, such as a heart attack.
Ethics Guidelines for Trustworthy AI
In Brussels in 2019, the European Union presented the new guidelines of the code of ethics to inspire trust in Artificial Intelligence, where it encourages companies, like ours, to put man at the centre and to guarantee his control, which is essential for the functioning of any technology.
To ensure a trustworthy AI and to promote its use is effective and safe, there are seven key requirements to meet:
1. Human agency and oversight
Do not reduce man's autonomy in favour of complete automation, but improve his actions and his rights.
2. Technical robustness and safety
The algorithms must be safe, reliable and resistant, capable of independently addressing any errors or inconsistencies. The system must be barely vulnerable to external attacks.

3. Privacy and Data governance
Citizens should be in full control of their personal data, which must not be used against them.
4. Transparency
Government agencies and companies should ensure the tracking of data processed by AI systems.
5. Diversity, non-discrimination and fairness
Artificial Intelligence systems in their choices should consider the full range of human capabilities, ensuring accessibility for all age, gender and race.
6. Social and environmental well-being
Artificial Intelligence should increase ecological sustainability, working in favour of social and environmental well-being.
7. Accountability
Mechanisms are in place to ensure accountability for AI systems and their results. Negative impacts should be reported in advance of use.
Our goal with Nvidia SBC Lightfront, in full compliance with the principles of reliable Artificial Intelligence, is the immense potential that this offers to increase the performance of a product and enhance its yield.