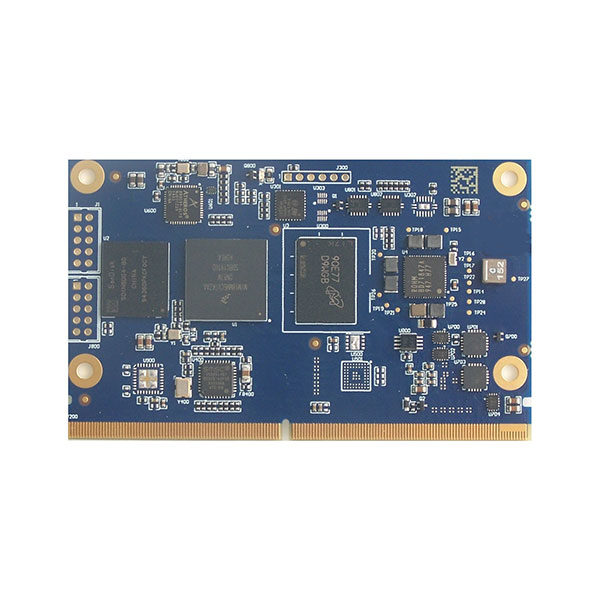 CPU – ANITA – IMX8M
SETTORE APPLICAZIONE: Industrial, Medical.
The Anita i.MX8M Mini CPU I.MX8M Mini general purpose system on module compliant with SMARC 2.0.Designed to work in Industrial, Automotive and consumer environment.
Main Features
Scalable ARM Performance with up to 4×1.8GHz Cortex-A53 and 1x Cortex-M4F,
3D Graphics with Full HD resolution,
MIPI CSI-2 camera interface,
2x CAN 2.0
SMARC 2.0 compliant
Extended longevity up to 15 years.
---
CPU: i.MX8M Mini NXP
Tipo: Cortex™- A53 +M4 Armv8 64-Bit CPU cores
Cores: 4 Core + 1 Core Cortex M4
CPU Clock (Max): 1.8GHz
DMIPS: FINO a 16,560
LVDS: 2xl channel 24bit LVDS through bridge (default)
eDP: 1x eDP 1.4
MIPI DSI: 1x MIPI-DSI 4-lanes
Digital audio: 2x I²S | Hi Res Audio | 32-bit up to 384KHz with DSD512 and TDM support
RAM: Up to 4 GByte onboard LPDDR4 memory | 3200 MT/s
eMMC: 5.1 up to 128 GByte
SPI FLASH: 1x SPI NOR FLASH
I2C: 1x PCA9306 EEPROM
GPU: 1x GC NanoUltra 3D Graphics
Play Video: 1080p60 VP9 Profile 0, 2 (10-bit) decoder, HEVC/H.265 decoder, AVC/H.264 Baseline, Main, High decoder, VP8 decoder | 1080p60 AVC/H.264 encoder, VP8 encoder
Camera Interface: 1x MIPI DSI (4-lane) with PHY
SD / MMC 2x
USB Host / Device 5x USB 2.0 (shared with 1x USB OTG client)
UART 2x SPI up to 3x UART (1x with handshake GPIOs)
I2C 3xI²C Bus
SPI 2x SPI
RTC 1x RTC
ETHERNET 1x Gigabit Ethernet
Can Bus 2x Can 2.0
Linux: Available Kernel 4.14.xx
Android: Uppon request
Yocto: Available Yocto 2.20
Dimentions: 82×50 mm SMARC 2.0
ELECTRICAL SPECIFICATIONS
Power Supply: 5V
I/O Voltage: 3,3V
Power consumption: 1.2W
TEMPERATURE SPECIFICATIONS
Commercial: 0 to +70°C
Industrial: -40 to +85°C
Storage: -40 to +85°C
Contact us for your design service
---
Additional information
| | |
| --- | --- |
| CPU type | 2x Arm Cortex™-A53 + M4F, 2x Arm Cortex™-A53 + M7, 4x Arm Cortex™-A53 + M4F, 4x Arm Cortex™-A53 + M7 |
| CPU name | NXP® i.MX 8M Mini, NXP® i.MX 8M Nano |
| Settore | |