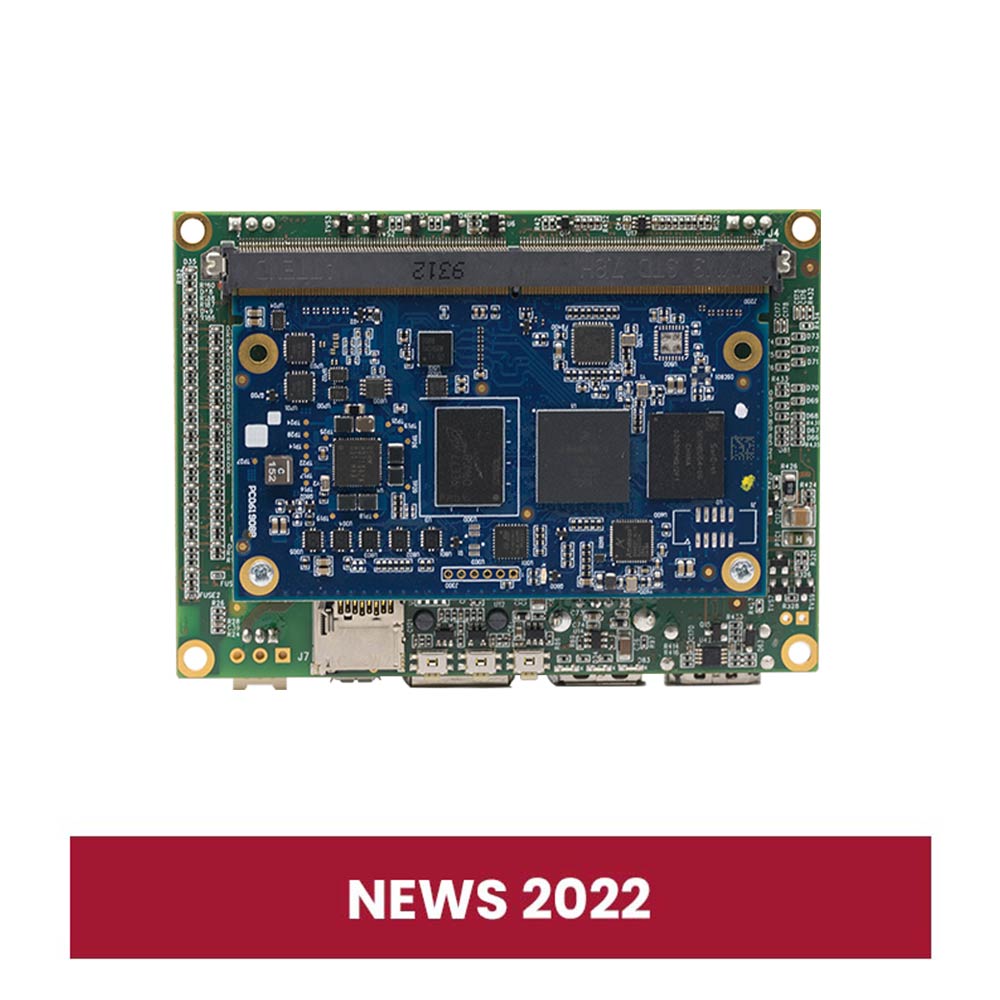 SBC FRIDA – IMX8M
NXP i.MX 8M
APPLICATION AREAS: Industrial, Medical, Automotive.
FRIDA Single Board Computer SBC based on the NXP integrated multicore Arm A53 i.MX 8M Family. The standard form factor PICO ITX and SMARC 2.0 ensures the complete modularity of the solution.
MAIN Features
Meccanical dimentions Pico ITX (100x72mm)
Low power microcontroller integrated ideal for low power applications
CPU: IMX8M Mini/Nano/PLUS
TPM security module to protect the integrity and autenticity of your embedded system.
1x Gigabit Ethernet
1xRS485 1x RS232
1x LVDS + 1x HDMI
1x CAN 2.0
2x CSI x4
SW Yocto Hardknott
SWUpdate integrated
---
Category SBC
---
CPU: IMX8M Mini/Nano/PLUS
CPU type: Cortex™-53
Cores: x4
Core: x1 Cortex M4/M7
CPU Clock (Max): 1800Mhz
Anita IMX8M Mini
Anita IMX8M Nano
Aurora IMX8M PLUS
8-64Gbyte eMMC
128Mbyte NOR SPI
See the characteristics of the processor equipped
uSD MMC x1
4X PWM
1X RS232, 1X RS485
I2C x2
SPI x2
RTC x1
Gigabit Ethernet x 1
GPIOs x36
1x Debug UART TTL
2 USB Host
1x LVDS Connettore
1x HDMI Connettore
1xuSD Connettore
1x CAN 2.0
1x MIPI CSIx4 Connettore
1xDSI Display
1x 40 pin Raspberry Pi I/O Connector compliant
1xIMU Sensor (9 axis accellerometro/Girscopio/Magnetometro)
1x CPU Low Power Cortex M0
LINUX kernel 5.4.3; Yocto Hardknott
MECHANICAL SPECIFICATIONS
ELECTRICAL SPECIFICATIONS
Power Sypply: 9-36VDC
Consumption: 200mA
Power Sypply: 9-36VDC
Consumption: 200mA
TEMPERATURE SPECIFICATIONS
Extended Temperature (-20° a 70°)
TPM  Trusted Platform Module compliant 2.0 integrated.
Contact us for your design service
---
Additional information
| | |
| --- | --- |
| Settore | |
| CPU name | NXP® i.MX 8M Mini, NXP® i.MX 8M Nano, NXP® i.MX 8M PLUS |
| CPU type | 2x Arm Cortex™-A53 + M4F, 2x Arm Cortex™-A53 + M7, 4x Arm Cortex™-A35 + M4F, 4x Arm Cortex™-A53 + M4F, 4x Arm Cortex™-A53 + M7, 4x Arm Cortex™-A53 + M7 + NPU |